The Newnan Junior Service League is an organization of women committed to making Newnan a better community for all that live here.  We have a passion for volunteering that benefits Coweta County.
Please see our community programs and fundraisers, and explore ways in which you can help us support the Coweta County community!
Community outreach programs include: Can-A-Thon, Christmas in Newnan, Scholarship Program and the Grant Program.  Fundraising includes:  Sporting Clay Shoot, Luminaria, ShamRock Run, and Big Event.
In addition, the monies earned from the sale of our three cookbooks go to our scholarship program, which helps young women in Coweta County in their pursuit of a higher education.
Our members volunteer at local organizations such as Bridging the Gap, Feeding Our Friends, The Historical Society, One Roof, Coweta County Public Schools and many more.
If interested in joining, please contact us at njslprovisionals@gmail.com.
---
General Contact Info:
Mailing Address:
Newnan Junior Service League
P.O. Box 1433
Newnan, GA 30264
Email:
Office Manager, Nancy Jo Smith – njslcookbooks@gmail.com
---
2017-2018 Executive Board
President, Lauren Smith – president.njsl@gmail.com
Vice President, Jill Abraham – njslgrant@gmail.com
Treasurer, Amanda Hand – njsltreasurer@gmail.com
Secretary, Kimberly Pinkerton – njslsecretary@gmail.com
Public Relations Officer, Emily Gates – njslpr@gmail.com
Placement Officer, Katie Millians – njslplacement@gmail.com
Provisional Officer, Ellie Sonnier – njslprovisionals@gmail.com
Social Officer, Kristin Blackburn – njslsocial@gmail.com
Past President, Magen Gamble – njslsustainer@gmail.com
---
2017-2018 Chair Board
Big Event – Kathryn Rosser & Misty Smith – njslbigevent@gmail.com
Can-A-Thon – Ellie Sonnier & Katee Smith – njslcanathon@gmail.com
Christmas in Newnan – Christy Bass & Kenya Brantley – njslchristmas@gmail.com
Clay Shoot – Emily Gates & Linzi Cochran – njslsportingclays@gmail.com
Luminaria – Mary Caroline Yancey & Millie Smith – njslluminaria@gmail.com
Scholarship – Ashley Teal – njslscholarship@gmail.com
ShamRock Run – Allison Head & Ansley Kersey – njslshamrockrun@gmail.com
Sponsorship – Erin Chustz & Makinley Cook – njslsponsorship@gmail.com
Promotions – Kristy Bass – njslpromotions@gmail.com
---
Sponsors
If you are interested in sponsoring NJSL for 2017-2018, please contact Erin Chustz & Makinley Cook at njslsponsorship@gmail.com.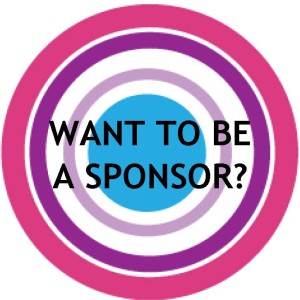 ---
Donations
We appreciate your support of the Newnan Junior Service League!